Movie Binging Time
Movie Streaming
Hey, Brighterns! We are pretty sure you know what this article is about, movies! During these times, most of us can be super bored staying at home and don't know what to do in our extra free time other than working, doing virtual internships, or maybe housework and hobbies. Beside all of that, we have this option of binging on our favourite movie or maybe discover something new! And the best thing is, there are loads of streaming and downloading movie platforms all over the internet. Now, let's check out these movie series titles and start binge watching them:
Shadowhunters
Shadowhunters, also known as Shadowhunters: The Mortal Instruments, is an American supernatural drama television series developed by Ed Decter, based on the popular book series The Mortal Instruments written by Cassandra Clare. Primarily filmed in Toronto, Ontario, Canada, the series follows Clary Fray (Katherine McNamara), who finds out on her eighteenth birthday that she is not who she thinks she is, but rather comes from a long line of Shadowhunters, human-angel hybrids who hunt down demons.
Black Mirror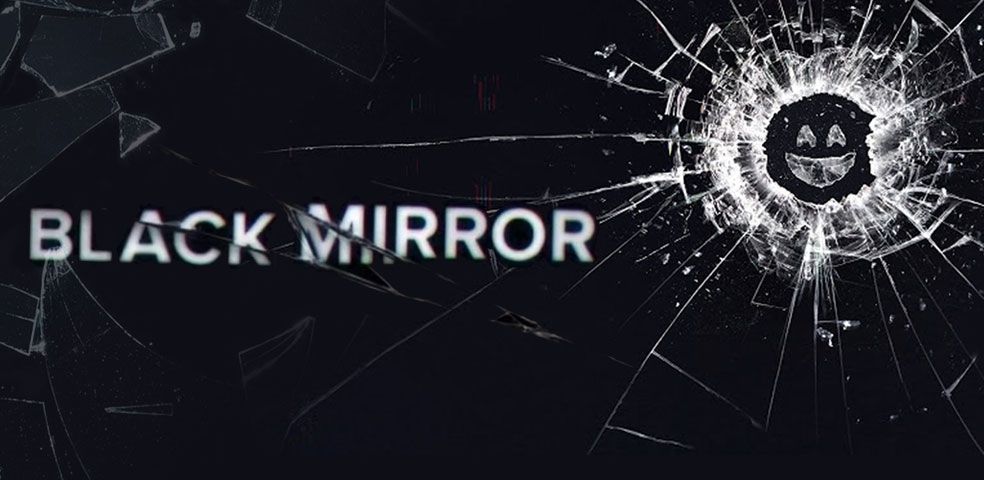 Black Mirror is a British dystopian science fiction anthology television series created by Charlie Brooker. He and Annabel Jones are the programme's showrunners. It examines modern society, particularly with regard to the unanticipated consequences of new technologies. Episodes are standalone, usually set in an alternative present or the near future, often with a dark and satirical tone, although some are more experimental and lighter.
Lucifer
Lucifer is an American urban fantasy television series developed by Tom Kapinos that premiered on Fox on January 25, 2016. It is based on the DC Comics character created by Neil Gaiman, Sam Kieth, and Mike Dringenberg taken from the comic book series The Sandman, who later became the protagonist of a spin-off comic book series, both published by DC Comics' Vertigo imprint. The series is produced by Jerry Bruckheimer Television, DC Entertainment and Warner Bros. Television. The series revolves around Lucifer Morningstar (Tom Ellis), the Devil, who abandons Hell for Los Angeles where he runs his own nightclub and becomes a consultant to the LAPD. The ensemble and supporting cast include Lauren German as Detective Chloe Decker, Kevin Alejandro as Detective Daniel "Dan" Espinoza, D. B. Woodside as Amenadiel, Lesley-Ann Brandt as Mazikeen, and Rachael Harris as Dr. Linda Martin.
The Vampire Diaries
The Vampire Diaries is an American supernatural teen drama television series developed by Kevin Williamson and Julie Plec, based on the popular book series of the same name written by L. J. Smith. The series premiered on The CW on September 10, 2009 and concluded on March 10, 2017 airing 171 episodes over eight seasons.
The series is set in the fictional town of Mystic Falls, Virginia, a town charged with supernatural history since its settlement of migrants from New England in the late 18th century. It follows the life of Elena Gilbert (Nina Dobrev), a teenage girl who has just lost both parents in a car accident, as she falls in love with a 162-year-old vampire named Stefan Salvatore (Paul Wesley). Their relationship becomes increasingly complicated as Stefan's mysterious older brother Damon Salvatore (Ian Somerhalder) returns, with a plan to bring back their past love Katherine Pierce (also played by Dobrev), a vampire who looks exactly like Elena. Although Damon initially harbours a grudge against his brother for forcing him to become a vampire, he later reconciles with Stefan and falls in love with Elena, creating a love triangle among the three. Both brothers protect Elena as they face various villains and threats to their town, including Katherine. The brothers' history and the town's mythology are revealed through flashbacks as the series goes on.
Insatiable
Insatiable is an American dark comedy-drama web television series created by Lauren Gussis, starring Dallas Roberts and Debby Ryan. It is based on the 2014 New York Times article "The Pageant King of Alabama" by Jeff Chu.
Patty Bladell is a teenager who was constantly bullied in school for being overweight. After being on a liquid diet for three months over summer vacation because of a violent run in with a homeless man, she is now thin and seeks revenge on her bullies. A disgraced civil lawyer and obsessed beauty pageant coach, Bob Armstrong, notices Patty's potential and sets out to turn her into a pageant queen.
There you go! These are the movies that we think are so interesting to watch and will leave you wanting more and more LOL. Anyways, tell us your experience when you watch them, mention us on our Instagram!